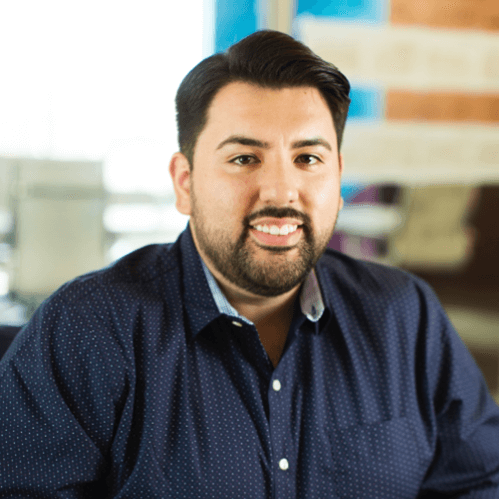 Manny Lucero, Founder & CEO
Manuel (Manny) Lucero is a Phoenix native and a proud graduate of Arizona State University. He holds his Bachelor's degree in English Literature and a Master's degree in Business Management from the W. P. Carey School of Business. Manny is the founder and CEO of Lucero Consulting Group (LCG), a firm providing small business and nonprofit consulting services, marketing services, and event planning services to clients from around the country. Additionally, Manny teaches a wide variety of courses on topics including starting a business/nonprofit, marketing, accounting, HR, access to capital/fundraising, networking and storytelling, and much more. His passion is helping individuals and organizations, from all backgrounds, build sustainability and impact in their communities.
Previously, he served in various development capacities for Arizona nonprofits and worked in the financial services industry. He has served as the Deputy Director for the Arizona Women's Business Center and also worked with the Veterans Business Center, having secured funding for entrepreneurs being released from the justice system. Manny works with businesses and nonprofits of all levels and stages.
In addition to his work with LCG, Manny has served on the Vantage West Credit Union Board of Directors since 2018, and was appointed to the National Small Business Association Leadership Council in 2023. He served three terms on the City of Phoenix City Development Block Grant (CDBG) Board of Directors and on various education and diversity and inclusion focused Boards for local organizations and universities in the past. Additionally, Manny was an adjunct faculty member teaching small business/entrepreneurship and HR courses for the Maricopa Community College District for three years. 
In 2023, the LCG Level Up Pitch Competition was created, aimed at supporting local, diverse businesses looking to scale up their businesses. Manny and his team 
are determined and continue to build initiatives towards an equitable playing field for all.
Pedro Alvarez - VP, Director of Operations & Events
Born and raised in New York, Pedro found his new home in 2013 when he moved to Arizona. An avid fan of working with the community, Pedro quickly got involved and has served on various Boards and spends much of his time volunteering. He is a firm believer in equality, fair access to economic opportunities, and a thriving, engaged community. Before starting his own business, Pedro worked in the hospitality, property management and insurance industries.
In 2018, he founded Events and Designs by Pedro, an event planning and management firm dedicated to supporting small businesses and nonprofits in the Valley. He focuses on creating memorable experiences for clients and their guests, with the goal of greater awareness and revenue for the organizations.
From donor cultivation events to annual fundraising galas, and business launch events to anniversary parties, Pedro is passionate about using his experience and knowledge to serve the community. In 2020, Pedro began working with Lucero Consulting Group, assisting clients with event planning needs, marketing efforts and operational effectiveness.
Jenna Transtrum - LCG Intern
Jenna Transtrum grew up in Northern California before attending Brigham Young University as a student athlete competing in Track and Field. After graduating with a Bachelor's Degree in Advertising, she moved to Arizona and began her career in marketing. After having her second child she started her own business and founded a women's athleticwear brand in 2015. After growing the business for several years, Jenna successfully sold her business in 2020 in hopes of spending more time with her young family. Through the successful exit, Jenna's husband was also able to step back from his job and they spent the next 18 months traveling with their 3 kids, and consulting start-ups.
In Jenna's spare time, you can find her at the lake, the crossfit gym, or driving her 3 kids to their activities. Jenna is now pursuing her Master's degree in Business Administration from the W. P. Carey School of Business at ASU.
Carson Thrift - LCG Intern
Carson Thrift was born and raised in Terre Haute, IN, the oldest of 3 children to Paul and Angie Thrift. Carson received his Bachelor's Degree in Software Engineering from Rose-Hulman Institute of Technology, the #1 Undergraduate Engineering school in the United States. He is pursuing his Masters in Business Administration at the W.P. Carey School of Business at Arizona State University and is expected to graduate with a concentration in Finance. Carson has a passion for the new, whether it be new technology, a new innovation in business, or a new opportunity. He is a very analytical thinker who will stop at nothing to arrive at a solution that improves the lives of those around him.
An avid musician, Carson plays Guitar (Acoustic/Electric), Piano, Bass Guitar, and Vocals. He is also a certified private pilot working on his instrument rating with the goal of being able to fly him and his family anywhere in the world. In his free time, Carson loves spending time with friends and family, watching movies, playing cards, and sharing a glass of wine or a cold beer with the people he loves.
Get in Touch!
Contact us today to request your free consultation.
Lucero Consulting Group
Based in Arizona, LCG provides businesses and nonprofits across the country with a wide range of marketing and consulting services.