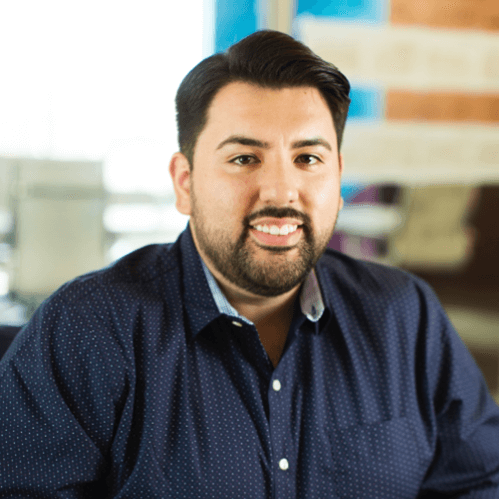 Manny Lucero, MS - CEO
Manuel (Manny) Lucero is a Phoenix native and a proud graduate of Arizona State University. He holds his Bachelor's degree in English Literature and a Master's degree in Business Management from the W. P. Carey School of Business. Manny is the founder and CEO of Lucero Consulting Group, a firm providing small business and nonprofit consulting services, as well as marketing services to clients from around the country. Additionally, he is an adjunct faculty member teaching small business/entrepreneurship and HR courses for the Maricopa Community College District.
Previously, Manny served in various development capacities for Arizona nonprofits and worked in the financial services industry. He has served as the Deputy Director for the Arizona Women's Business Center and also worked with the Veterans Business Center, having secured funding for entrepreneurs being released from the justice system. Manny works with businesses and nonprofits of all levels and stages, and from every background.
In addition to his passion assisting entrepreneurs and the community, Manny has served on the Vantage West Credit Union Board of Directors since 2018, and is also serving his third term on the City of Phoenix City Development Block Grant (CDBG) Board of Directors (currently serving as Vice-Chair). He has served on various education and diversity and inclusion focused Boards for local organizations and universities in the past.
Pedro Alvarez - Director of Operations & Events
Born and raised in New York, Pedro found his new home in 2013 when he moved to Arizona. An avid fan of working with the community, Pedro quickly got involved and has served on various Boards and spends much of his time volunteering. He is a firm believer in equality, fair access to economic opportunities, and a thriving, engaged community. Before starting his own business, Pedro worked in the hospitality, property management and insurance industries.

In 2018, he founded Events and Designs by Pedro, an event planning and management firm dedicated to supporting small businesses and nonprofits in the Valley. He focuses on creating memorable experiences for clients and their guests, with the goal of greater awareness and revenue for the organizations.

From donor cultivation events to annual fundraising galas, and business launch events to anniversary parties, Pedro is passionate about using his experience and knowledge to serve the community. In 2020, Pedro began working with Lucero Consulting Group, assisting clients with event planning needs, marketing efforts and operational effectiveness.
Mercedes Lomboy - Marketing Coordinator
Mercedes Lomboy was born and raised in Tacoma, Washington where she was immersed in diversity and rich culture. In 2018, she moved to the Greater Phoenix area. In 2021, she earned her BA in English, Professional and Creative Writing. Since graduating from college, she has worked with an array of small businesses to assist with their social media presence and content creation. Mercedes loves to learn about new marketing and social media trends. Her passion for cultivating a loyal and safe community is what drives her creativity. When Mercedes isn't working, she enjoys spending time with her family and dogs, eating delicious foods, and drinking wine.
Get in Touch!
Contact us today to request your free consultation.
Lucero Consulting Group
Based in Arizona, LCG provides businesses and nonprofits across the country with a wide range of marketing and consulting services.